UX Meet & Greet at DSB Digital Labs
Wednesday 19 September 2018 4:00 PM Wednesday 19 September 2018 5:30 PM
Save
Saved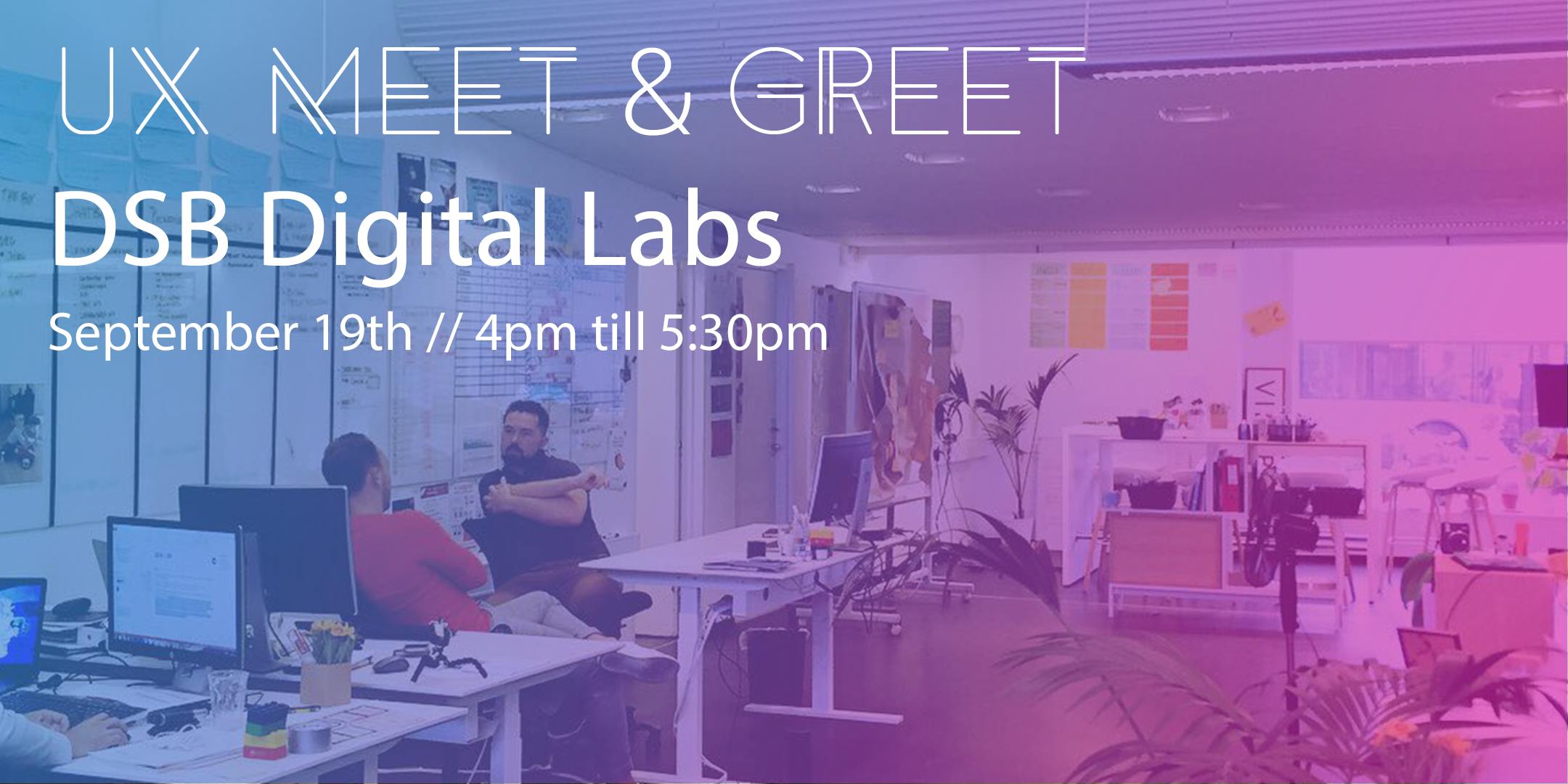 Last update 20/09/2018
1619
UX Meet & Greet is an opportunity to come and visit DSB Digital Labs and see what they actually do.
DSB is the train company of Denmark with over 7.000 employees and at Digital Labs we are exploring everything from how people will be in movement in the future, to how the organisation can work more innovatively.
There'll be a short individual presentation (of you and the other participants) then we'll get a tour of the space and hear what DSB Digital Labs does, we'll have a fire-side-chat where DSB Digital Labs UX'er will tell us about their job role (what they actually do), they'll let us in on what they'd look for/expect from a UX'er if they've hiring tomorrow, and we'll finish off with a QA session, so come prepared ;)
This event is directed to students, people looking for work, people considering wanting to move into the UX field or people who want to get an inside view of DSB Digital Labs. Please be respectful of this, since we have limited space! Likewise we start at 4pm SHARP so be professional and be on time!
NOTE: There's a 100kr No-Show-Fee !
CPHUX is a community for professional UX Designers focusing on raising the industry level of UX one professional at a time, that's why we say UP YOUR UX!
Our vision is to create transparency around the term UX design both from a designer perspective and on a company level.
FAQs
 
What can I bring to the event?
Bring your notebook, a pen, and your awesome self.
Do I have to bring my printed ticket to the event?
No, let's save some trees.
 
What if I can't make it?
Please cancel your ticket through the Eventbrite website so someone else can have your seat.
Do NOT write the organizer.

NOTE: There's a 100kr No-Show-Fee!
Social Media Permission
By participating you automatically give CPHUX permission to take photos that may be used for Social Media purposes. In case you do not accept these terms, it is your responsibility to let the CPHUX staff know so we can respect your privacy.
Nearby hotels and apartments
Banegårdspladsen 7
7 Banegårdspladsen, København, 1570, Denmark
7 Banegårdspladsen, København, 1570, Denmark