Task 32 General Meeting 2019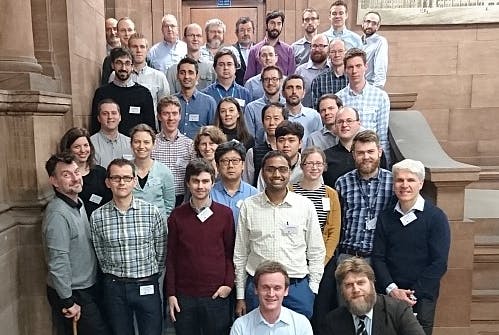 Image from eventbrite.co.uk
From Wed 11 December 2019 to Thu 12 December 2019
From Wednesday 11 December 2019 to Thursday 12 December 2019
---
The 2019 General Meeting is organised by IEA Wind Task 32 and the Danish Technical University.
About the meeting
The 2019 General Meeting is focused on technology transfer; we want to bring people with ideas or solutions together with those who have needs, get out of your way, and see what you can do.
And, we'd like to know how the Task can help you. Maybe you want to use the Task to set up a working group to put together some code, or write a recommended practice, or even a white paper to get people thinking? Maybe you have completely different ideas about how to leverage the international community of Task 32. Let us know!
Outline
The General Meeting will be a 2-day meeting. We'll have group sessions both days to let you see what's been happening in wind lidar, and working sessions to help you make progress.
Participants
Anyone from a member country of Task 32 is welcome to attend.
Agenda
A detailed agenda will be available at the Task 32 website from 1 November. To help you in your planning please note that the meeting will run as follows:

11 December: 09:30 - 17:00
12 December: 09:30 - 16:30.
You should allow at least 1 hour to travel to the DTU Risoe campus from central Copenhagen, or 2 hours to travel from the venue to Copenhagen Airport.
Practical Information
Venue
The workshop will take place at the Risoe Campus of the Danish Technical University, near Roskilde.
Travel
See the DTU website for information about how to get to the campus.
Registration
Please register by 1 December 2019 using the button on the top right of this page!
After you register, please send us one slide by December 7 with your experience and goal for the meeting. The slide will be used for the introduction round and uploaded to our website. An example from a previous event can be found here. The slides and other material will be available after the meeting on a password-protected website. Please send your slide in PDF format to the Operating Agent.
Late registration is possible in exceptional circumstances. Please contact the workshop leader for details.
Event News
Please visit the Task 32 website for updates. We will also mail you with more details later.
FAQs
What is IEA Wind Task 32?
IEA Wind Task 32 works to identify and mitigate barriers to the use of wind lidar technology in wind energy applications such as site assessment, power performance, loads and control, and complex flow. We have written reports and peer-reviewed papers, held Round-Robin comparisons, produced Recommended Practices and worked with many organizations in academia, government, and industry.
Our General Meetings allow the wider wind lidar community to come together to share recent progress and help set our goals for the near future. We use workshops to make progress on specific themes and also find out from each other what still needs to be done. In the six years that the Task has been active, more than 400 people from 15 countries have taken part in about 20 meetings that have led to significant advances in the adoption of wind lidar.
Event Organizers
This workshop is being organized by Andy Clifton (Operating Agent), David Schlipf (Operating Agent), and Rozenn Wagner (DTU Wind Energy).
Contacts
Please contact Andy Clifton or David Schlipf with any questions you may have about the workshop.
Who Can Attend
This meeting is intended for participants from countries in Task 32. A small number of tickets are available for non-members.
Is This Meeting For Me?
This workshop topic is relevant for anyone who is interested in helping to make progress towards the adoption of wind lidar for wind energy applications, including lidar vendors, researchers, consultants, and wind turbine manufacturers.
How Will My Data Be Used?
By registering through Eventbrite you agree to Eventbrite's terms and conditions. During the registration process you will be asked to agree to Task 32 and the event organizer using your email address to send you emails relating to this event and other Task 32 events that might be of interest. You will be given the chance to confirm your subscription to our emailing service and to unsubscribe. If this is not acceptable to you, please get in touch.
1050 Views - 13/12/2019 Last update
Danish Technical University
Frederiksborgvej 399, Roskilde, 4000, DK
---
Are you an event organizer?
Create events for free. They will be immediately recommended to interested users.
Create event
Nearby hotels and apartments
Frederiksborgvej 399, Roskilde, 4000, DK
---
---
Danish Technical University
Frederiksborgvej 399, Roskilde, 4000, DK
Event from
eventbrite.co.uk
---
---
Are you an event organizer?
Create events for free. They will be immediately recommended to interested users.
Create event
Roskilde

›