Data Science Meetup by RecDoTech - Industrial Applications
Thursday 17 May 2018 6:00 PM Thursday 17 May 2018 10:00 PM
Save
Saved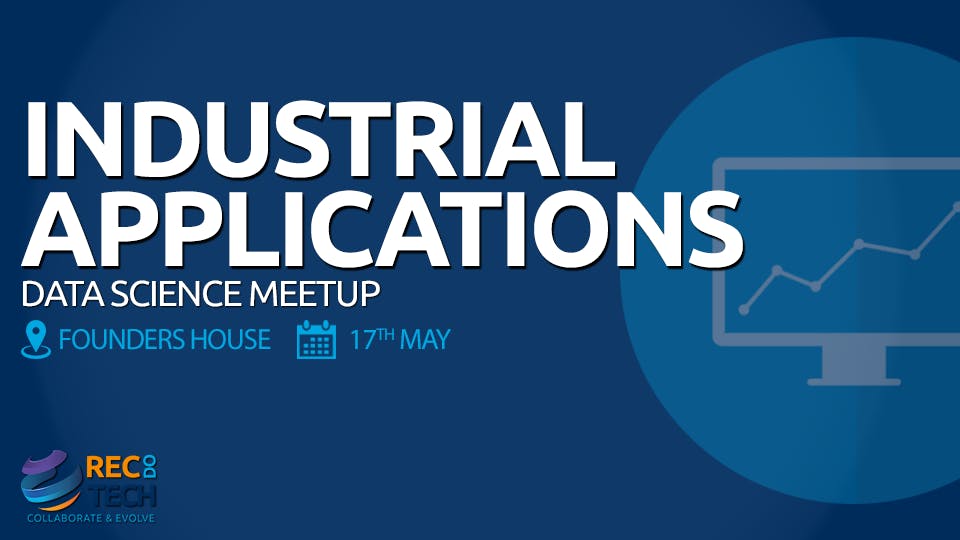 Last update 18/05/2018
810
RecDoTech is back in CPH, and we are very happy to announce our second Data Science Meetup will be at Founders House.
The doors to the event will open at 18:00 and the first speaker will be 18:30. Then after stick around for refreshments and food, and your chance to chat with the speakers and other interested audience members late into the evening!
Our three expert speakers are:
Dmytro Iakubovskyi - Postdoctoral Data Scientist and Machine Learning Engineer – Discovery Center, Copenhagen University
Academic researchers are thought to be well apart from the industry. But there is also a constant demand for academic researchers in rapidly evolving industries, such as Data Science. For such a transition, the majority of recommendations is concentrated on new skills that need to be gained by an academic researcher. In this talk, I will focus on details on specific capabilities of academic researchers that are in high demand in industry-based Data Science. 
Jakob Rasmussen – CEO - Apex Software
The video game industry has been late in adopting machine learning. This is now changing, with many new initiatives such as EA Games' SEED lab and Unity incorporating AI into the core game engine. AI might thus transform the video game industry in ways it is transforming other industries.
However, AI for the video game industry can not necessarily use the same approaches as AI for other industries, as some of the challenges to good AI in video games are super complex. To address these challenges, I will in this talk present some of the approaches Apex AI has used for machine learning in the upcoming title Unleash, and what we have learned from that process about developing AI for video games.
Neil Hodgson – Head of Asset Science – Maersk Digital
Going Bananas over Data Science
Every year Maersk transports over 1 million refrigerated containers carrying everything from fruit to pharmaceuticals in controlled temperature and atmospheric conditions.  Each container reports back its status every hour, giving us a large amount of data about the journey.  In this talk, I'll show you how data science is used every step of the way as your bananas make their way from South America to the shelves of your local supermarket in Denmark.  
Door's Open at 18:00
First Speaker from 18:30
For enquiries, please contact joshua.bull@darwinrecruitment.com
**Please Note - filming and photography will be taken during this event **
Nearby hotels and apartments
Founders House
19D Njalsgade, København, 2300, Denmark
19D Njalsgade, København, 2300, Denmark